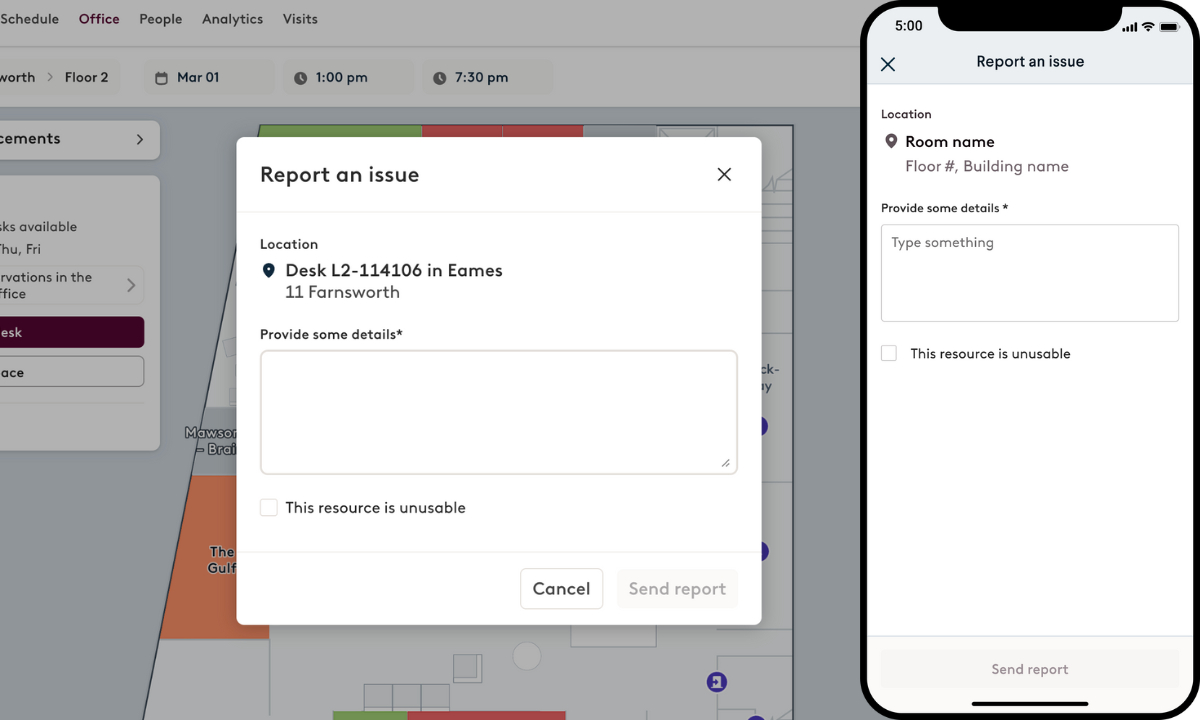 DATE:

AUTHOR:

Kate, Product Marketing Manager
Resource Management
Mobile App
New
Simplified issue reporting for better days in office
DATE:
AUTHOR: Kate, Product Marketing Manager
Going into the office to collaborate with others is a main driver for in-person work. If you don't have what you need to be successful, though, it can be pretty frustrating
Standing desk isn't working? Light
is out in your favorite conference room? No way to report that to your office manager? No thanks!
Now, when your desk or space needs attention, you can report it directly in Robin. Whether you're using the mobile app
or are on your laptop, you can quickly report the issue to people who can do something about it, then get back to work.
Admins can set up issue reporting here, and users can learn more about how to report issues here