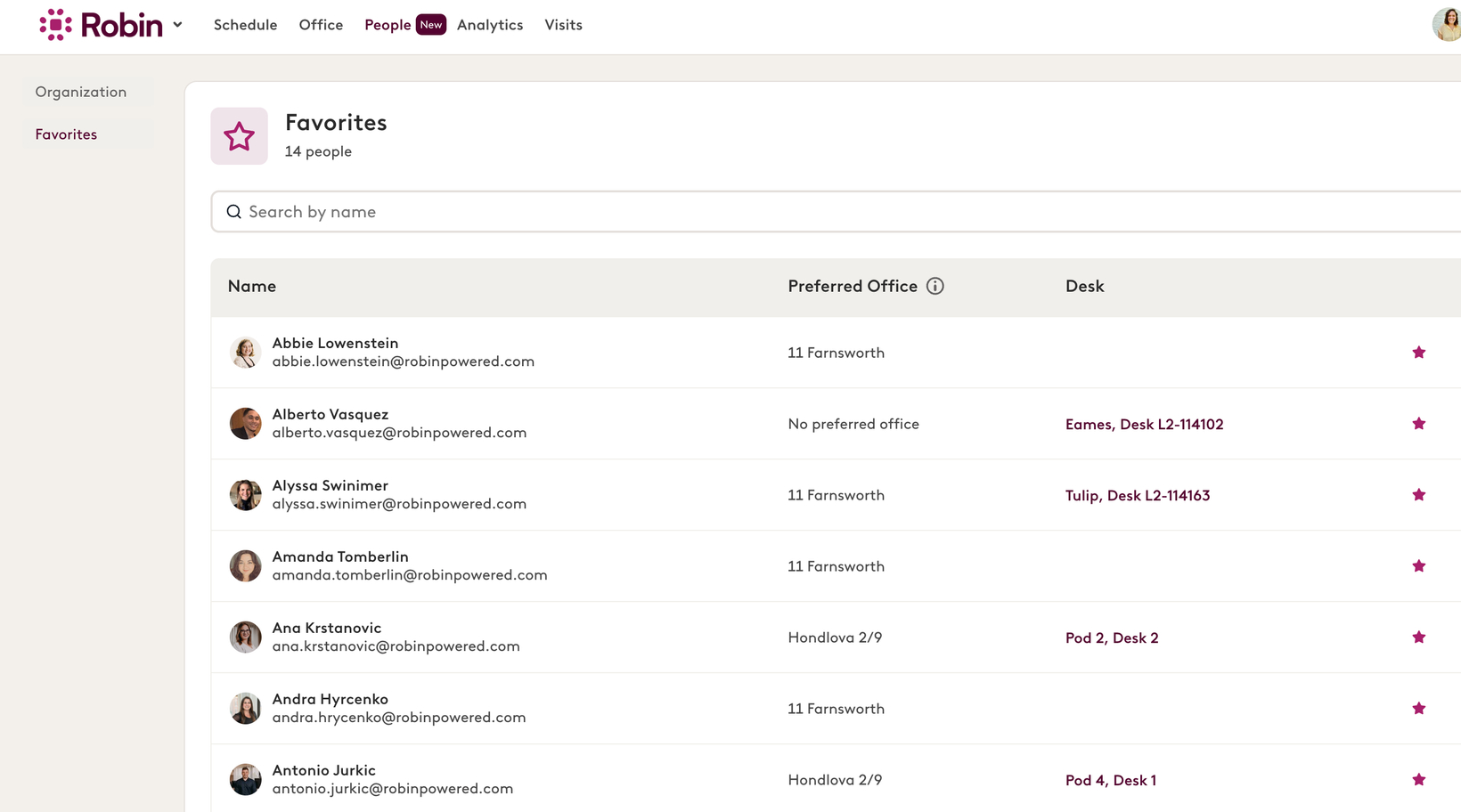 DATE:

AUTHOR:

Kate, Product Marketing Manager
Workweek Planning
New
Workplace Collaboration
Revamped people page brings more visibility for better workplace community
DATE:
AUTHOR: Kate, Product Marketing Manager
We've said it before, and we'll say it again: people are a big reason people come into the office
This is our focus at Robin in a lot of what we're working on, which is why we're excited to share some new (and upcoming) updates to the People Tab.
Now, your People Tab is set up to be a hub for your people, about your people. It's the place where users can go to manage their Favorites list and, soon, compare their in-office schedules with colleagues (more on that soon!).
What's staying the same
You'll still be able to search for a person by name or email, see a list of all people in your organization, and add people as Favorites.

Existing permission settings (aka if admins have hidden the people page from users, it will remain hidden).
What's new
You can see where people are sitting, whether assigned or booked for the day. Plus, there's a hyperlink on the desk that connects to the map view for easier wayfinding.
What's changing
Previously, admins could manage users, groups and roles from the People Tab. This can now be done in the Manage Tab.
In order to make sure your users have access to this page, go to Manage > Roles > Member and make sure the people "View" box is checked.