DATE:

AUTHOR:

Andra, Director of Product Marketing
Improve check-in and check-out experience for your guests
DATE:
AUTHOR: Andra, Director of Product Marketing
Office guests can acknowledge waivers, NDAs and other documents part of the check-in experience. All you have to do is navigate to the Visits screen, select Add document and follow the prompts. See more details on documentation agreements here.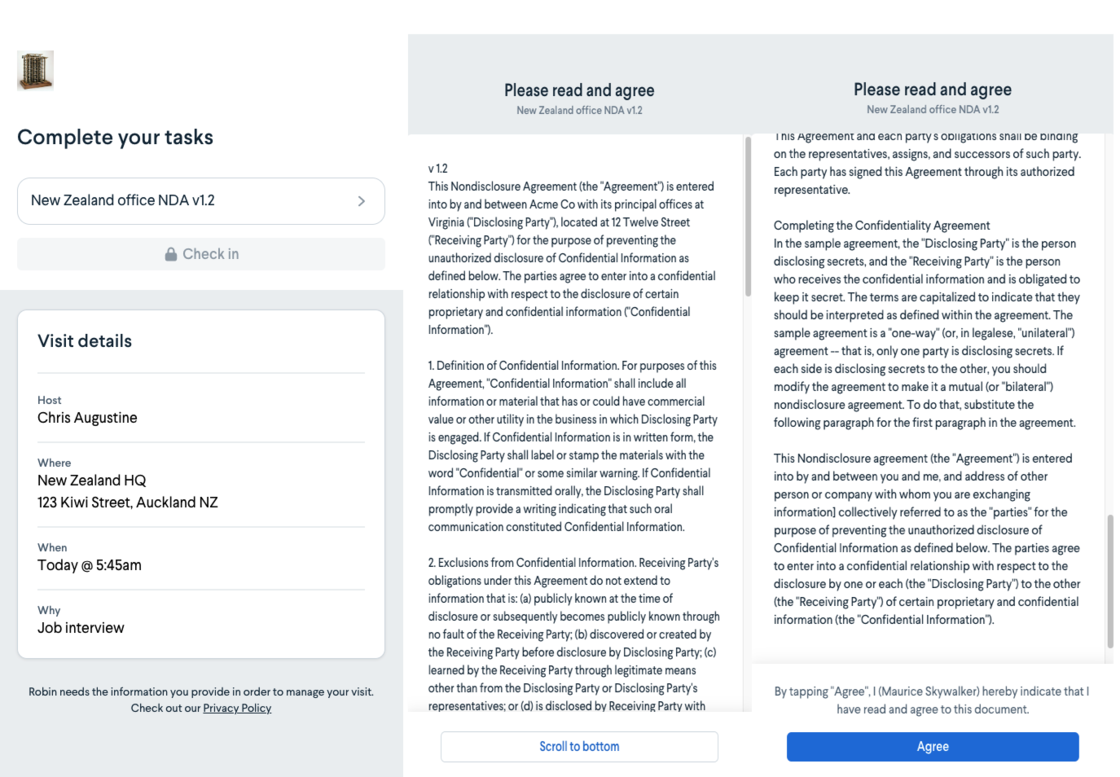 Guests can now also use the Check out capability beside their name to indicate the completion of their visit. If they are in a rush, admins can also check guests out directly in the Web Dashboard.