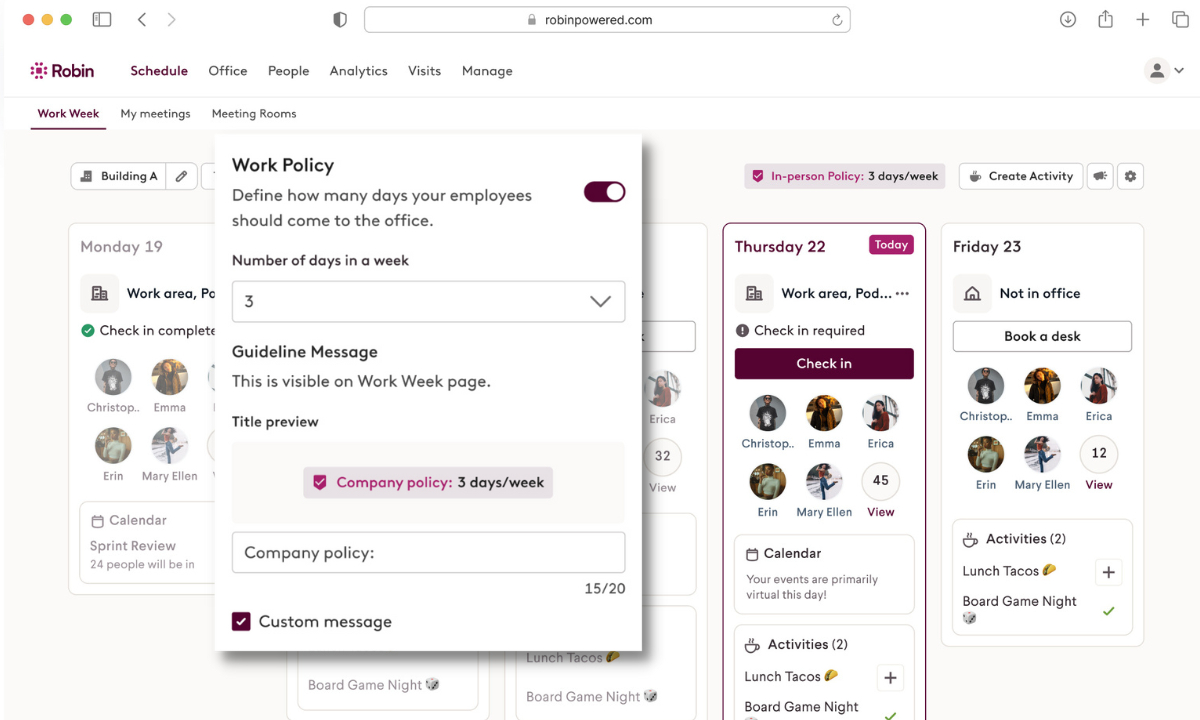 DATE:

AUTHOR:

Kate, Product Marketing Manager
Workweek Planning
New
Workplace Collaboration
Support for hybrid work policies: Give employees clarity they need about in-office expectations
DATE:
AUTHOR: Kate, Product Marketing Manager
Some call it in-office mandates, others say guidelines. You may call it hybrid work policies. Or even suggested days in the office.
There is no blueprint for when and how to use the office.
Our goal at Robin is to support hybrid workplaces and strategies as they shift, partnering with leaders as they navigate the evolution of work.
Today, we added a new way for leaders to clearly communicate their in-office work policies, and for employees to track their own progress – right where they're already planning their workweeks. This new capability allows:
Admins set office visit policies and display the guideline.

Employees see the expected days in office and manage their own office usage in relation to company expectations.
Our goal is to eliminate the guesswork associated with hybrid work policies. No matter the level of in-office expectations, employees can make the most of their time in the office (like collaborating with team members or joining in-office activities), rather than feeling unsure of what is expected of them.