DATE:

AUTHOR:

Kate, Product Marketing Manager
Easier desk booking based on your preferences
DATE:
AUTHOR: Kate, Product Marketing Manager
You go into the office every couple of weeks, and always book the same desk. It's your favorite. It's close to the snacks
It has a great view
We get that.
Robin just made it easier to snag that same desk whenever you make a trip into the office.
Now, when you log into Robin and want to book a desk, you can do so from within the work week view! We'll let you know if the desk you used last time is available if you want to use it again. If not, no worries - you can book a different one from the same window.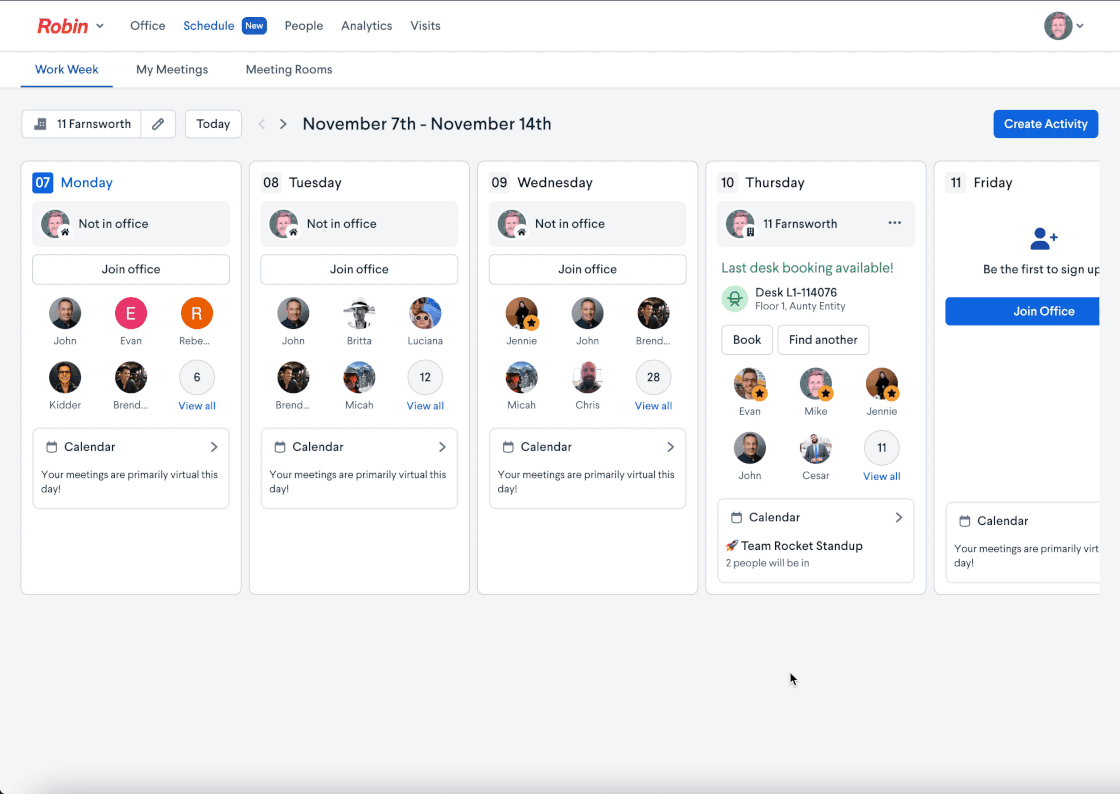 Go ahead - book that desk before it's gone