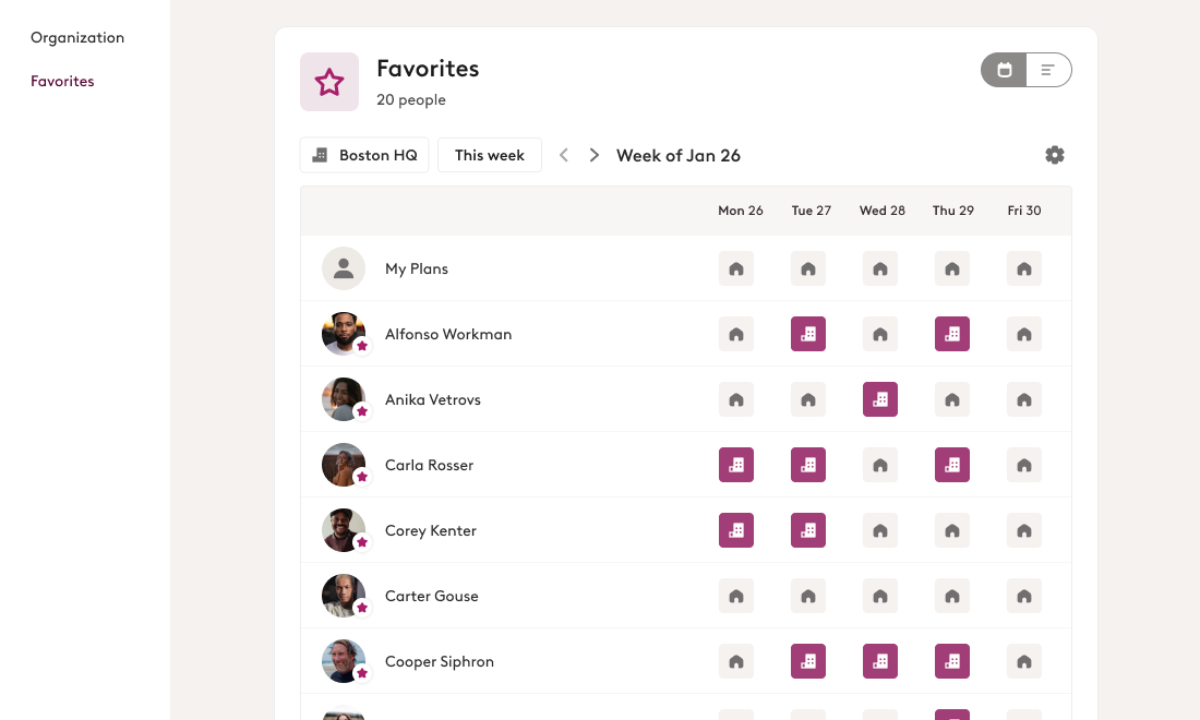 DATE:

AUTHOR:

Kate, Product Marketing Manager
Workweek Planning
New
Workplace Collaboration
Compare your in-office schedule with your favorite colleagues
DATE:
AUTHOR: Kate, Product Marketing Manager
No matter if your company asked you to come into the office, or if you have a desire to go on your own, it can be tough to know which days to go in.
How do you know when your team will be in? Are there office events you could attend? Or, will you be sitting in a conference room on video calls all day… by yourself?
We all want to spend days in the office productively, so our team at Robin is focused on helping hybrid workers get on the same page when making their schedules. 
Just released? The ability to compare your own in-office schedule with your favorite colleagues
Employees can now:
See which days their Favorites will be in the office that week.

Look up to 4 weeks in advance for longer-term planning.
Be on the lookout for more from us on this soon
In the meantime, head on over to your Robin account > People > Favorites to check it out!