DATE:

AUTHOR:

Kate, Product Marketing Manager
A new way to signal trips to the office
DATE:
AUTHOR: Kate, Product Marketing Manager
Coordinating your work week is all about flexibility, which is why our new capability lets you signal intent to go to the office – without having to book a desk.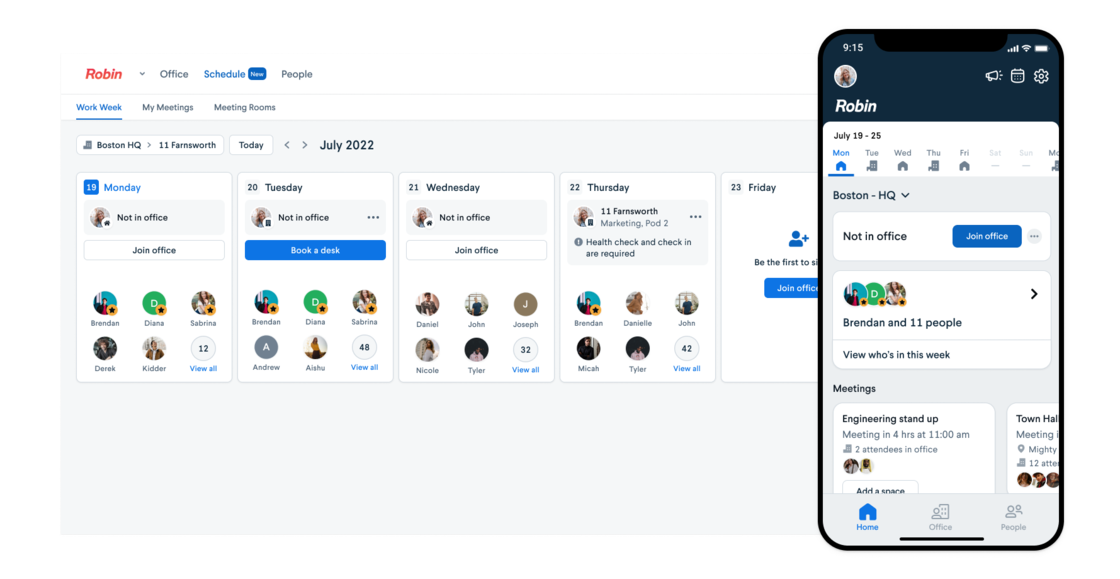 Let your team know your schedule, so you can plan for collaboration and optimize your time in the office.
Curious about who's going to be in the office that day? Want to book a workstation nearby a colleague? Need to share your plans with your team? We've got that covered, too.
Head on over to the "Schedule" tab on desktop or the "Pass" tab on mobile to start planning your week!
By the way: you can still access the room calendar view by going to Schedule > Meeting Rooms.